First thing, yes! There are green energy HVAC systems available on the market today and we can help with finding and installing one. It's very important that any new potential clients first ask a few important questions to help them decide what will be the best fit for them.
What realistic expectations should there be from this type of equipment?
Is my decision solely driven by a desire to be greener?
Will these systems work in my home?
What about installation, what limitations are there?
What is my budget?
What about the cost, is there any return on my investment?
Is return on investment or money savings my primary motivation?
These are also questions our home comfort professionals will be asking you. It's important for our clients to have realistic expectations with respect to how this equipment will perform, what costs are associated and what the installation of these units will require.
How do you install a green energy HVAC System?
Installation factors for Greener equipment are very important. A site visit is a necessity. Many of these products are 100% electrically driven. Greener in our minds means vastly reduced or no burning of fossil fuels. Therefore, installation factors in the home such as your electrical systems, physical size and performance variables across different models need to be carefully considered. Our home comfort experts will assess these factors and provide you with available options to suit your application.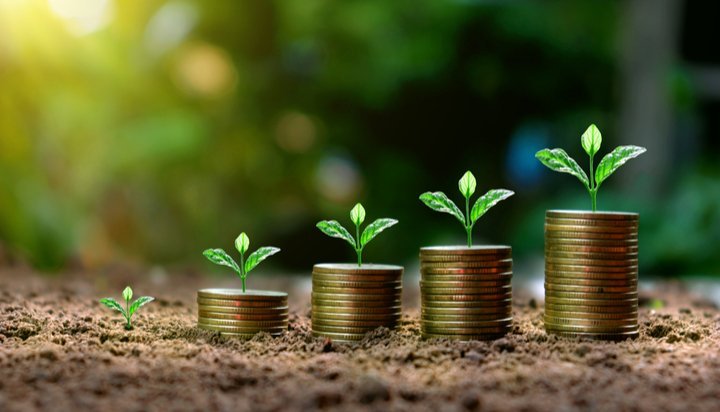 What's the ROI on Green energy HVAC systems?
Return on investment from green HVAC systems can sometimes be hard to quantify. Financially every situation is different and could yield great ROI results, lower results or none at all. A major factor affecting the ROI of green HVAC systems in the GTA is heating with natural gas. Natural Gas is inexpensive and most gas burning equipment is comparatively lower in price. Comparing greener equipment against other fossil fuels such as propane and oil are much easier to see returns as those fuels are costly.
If you look at the investment in terms of environmental responsibility, then the return on your investment is a lower carbon foot print, more energy efficiency and the satisfaction that you are doing your part to help be a more eco-conscious consumer.
Now for the good stuff, Green energy HVAC solutions!
There are a lot of different products to help you lower your carbon footprint through HVAC such as dual fuel systems, hydronic heating and high efficiency electric systems to name a few. Here we go through the most common green energy HVAC systems that are currently being installed in 2021.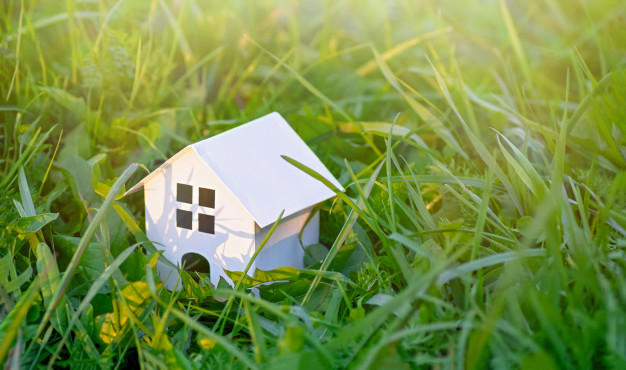 Dual fuel systems
Dual fuel systems are a great way to introduce greener home comfort into your existing HVAC systems. These systems will use greener technologies in concert with gas burning systems such as a maximum efficiency gas furnace. The purpose of these systems is to offset the run time of gas burning equipment with a green source such as an air source heat pump. Although, this does not completely remove gas from the equation. Pairing these units together means you now have a capable greener system during heating season. When the heat pump is running the system produces ZERO carbon emissions.
Some reasons to consider dual fuel systems:
Lower investment cost
Smaller physical footprint
Lowered electrical requirements
You feel more comfortable having gas as a back up heating source during the coldest winter days
High efficiency electric systems
High efficiency electric systems should be thought of as a zero emissions source for home comfort. We are not talking about old baseboard heaters. These are highly advanced systems that can provide efficient heating and cooling all year long. Air source heat pumps are installed as the backbone of these systems. They are highly efficient and produce even, comfortable heating. There are a wide range of efficiencies, brands and sizes that can suit almost any home or budget .
No ducting? Ductless systems are a great option. Even small duct hi-velocity systems can incorporate heat pumps with electric auxiliary heating kits.
Some reasons to consider high efficiency electric systems:
No need for gas
Zero emissions systems
You want green heating without ducts
You want to achieve maximum efficiency with an air source heat pump system
Hydronic systems
Hydronic systems use the thermal transfer of water to create a warm comfortable home. Although, these systems will generally require some gas burning equipment to operate, much like dual fuel systems. For example, a ductless wall mounted heat pump will provide an additional green heating source. Hydronic fan coils with air source heat pumps are commonly paired. For domestic water heating, we can install modern tankless units with EF (energy factor) ratings up to 0.99. Hydronic heating systems can operate from a single, large main heating source. Meaning, a single gas burning unit can supply the heating for the entire system.
Some reasons to consider hydronic heating systems:
You would like infloor heating
You want a greener way to heat water
You already have radiant heat and no ducts
Hydronic heating is just more appealing to you
Air-to-water source heat pumps
Air-to-water source heat pumps are a green energy alternative new to the residential Canadian market. These systems function by using an outside air source heat pump to extract heat from the air. The system stores the heat in a hot water heating coil warming the water. It is then transferred to a buffer/storage tank inside your home. From there, the water will be distributed into other HVAC equipment, such as infloor heating system, radiators, hydronic ducted and ductless fan coils, and domestic hot water tanks. These systems are not all dissimilar from geo-thermal (ground source) heating systems. The advantage with systems like this, is that they can be installed in almost any area, urban or rural. They don't require any excavation of your property. They also cost considerably less than a geo-thermal system. These systems can also provide efficient and comfortable air conditioning.
Some reasons to consider air-to-water source heat pumps:
You are considering geo-thermal but find the cost too restrictive
You would like to have green hydronic heating systems with no gas burning appliances
You are considering green domestic water heating
You like the idea of geo-thermal but excavating is not a possibility
What if my home is currently 100% electrically heated?
A smaller percentage of homes and condos around the GTA are already using electric furnaces, portable air conditioners and baseboard heating. These homes could already think of themselves as having a green source of heat. However, many of these systems are very old and very inefficient. In comparison, modern ducted and ductless heat pump systems will boast performance up to 3.5x more efficiency. Updating these systems can yield a very high ROI. We have helped many customers upgrade these old systems and we have seen their operating cost reduced up to 65%.
For existing homes that are 100% electrically heated, check out this fantastic government program that can cover most, if not all, of your upgrade expenses. Contact us or click the link below for more information. 1-800-925-7868
Our company continues to promote and incorporate these systems. We want to see this trend grow. Greener home comfort systems are eco-responsible and it's important we continue to encourage and support greener living.
2019 was a record year for installing residential green energy HVAC systems. We've had many inquires from eco-conscious GTA consumers wanting to create a lower carbon foot print with greener home comfort systems by removing their dependence from fossil fuels. With our quality of product knowledge and installation, many of these consumers are now Imperial Energy clients.